Running Path
Description:
Nothing relieves stress quite like jogging to soothing music on a tree-lined, asphalt-surfaced path. Do this as you take in the fresh air and the serene view of the surroundings.
Running Path Guidelines
Please wear rubber soled athletic shoes on the running path. Please do not use street shoes (high heels, leather shoes). Track spikes, skateboards, in-line skates are also not allowed on the running path.
Please walk on the outer lane. Runners / joggers should use the inner lane. Walk/jog in counter-clockwise direction.
Walkers should move to the outside lane and allow faster runners to pass. Walk or jog no more than two abreast so others have room to pass. It is courteous to tell the person in front of you when you are passing as it avoids unnecessary confusion and collisions.
Please do not spit on the running path.
Please exercise proper fitness etiquette. Loud or disorderly conduct is discouraged.
Please place all belongings in the locker rooms. The Club will not be liable for any lost items within the area.
Please do not bring pointed objects / deadly weapons in all areas of VSC.
Please do not smoke in all areas of VSC.
The member is responsible for the guests' conduct and activity at the Club.
The Club reserves the right to eject guests who violate Club policies and house rules at any given time.
Image (Right Side):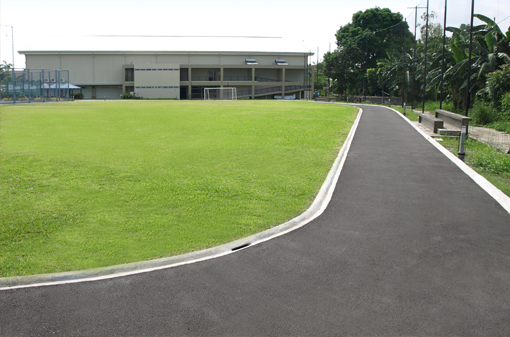 Typi non habent claritatem insitam; est usus legentis in iis qui facit eorum claritatem.