Water Playground Event Areas
Description:
It's never a cookie-cutter children's party at The Village Sports Club. Your child's next party can be at any of the 3 party venues at the Kiddie Pool Deck (Sol, Luna, Estrella) where good food and good fun doesn't seem to want to end. Located right beside the Water Playground, this has the makings of an extraordinary, extra memorable party for your child.
Social and Sports at the Banquet
The Banquet has indoor and outdoor venues for every social gathering. For kiddie parties and weddings, there's the Grand Ballroom. For meetings in a relaxed setting, there's the Gallery. And for special events under the sun or beneath the stars, you can choose from the Verde Events Lawn, Kiddie Pool Deck, Tennis Deck, and Garden Deck.
But this being the Village Sports Club, the Banquet takes its purpose to a higher level. The Banquet is also designed to heighten one's sporting experience.
With vast spaces made for invigorating company and school sports fests. With facilities ideal for exhilarating professional sports exhibitions and tournaments.
Workshops find a home at the Banquet, too. We have indoor settings fully-equipped for classroom-type fundamentals training sessions. After which, hands-on learning can take place in a multiple choice of outdoor fields and accommodations.
Gatherings from socials to sports come together at the Village Sports Club.
Image (Right Side):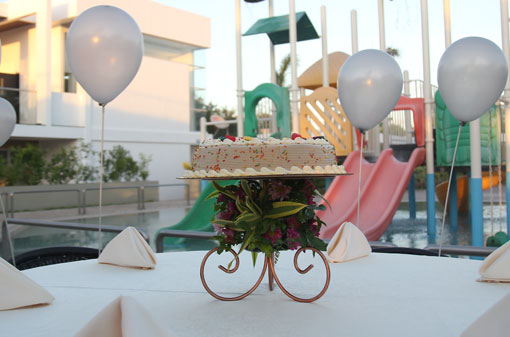 Culpa qui officia deserunt mollitia animi, id est laborum et dolorum fuga. Et harum quidem rerum facilis